COLEEN FITZGIBBON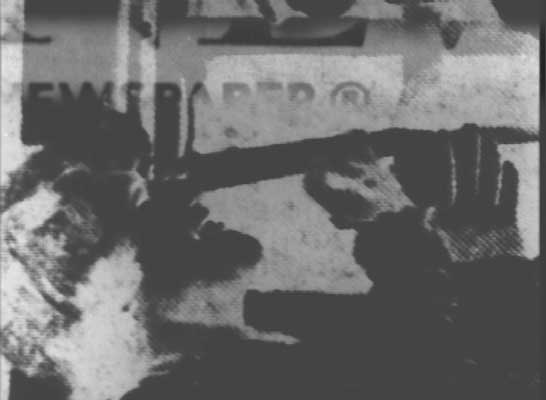 Daily News #5 (Timothy Leary) (1976/2011)
Archival pigment print
18" x 25"
Est.: $700 - $900
Starting Bid: $500
NOTE: Printed by Katy Martin Studio from C. Fitzgibbon's film Daily News, 1976. The first four images of the Daily News series are now in the group show "Art, Access and Decay" at Subliminal Gallery in Los Angeles, which was curated by Peter Frank, Lisa Kahane and Katie Bell.