GRAHAM PARKER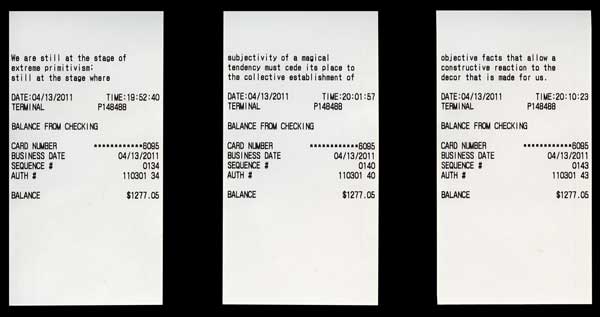 A Constructive Reaction to the Decor (2011)
Array of 3 receipts from reprogrammed ATM machine
4.25" x 2.25" (x3) / Edition 1 of 2
Est.: $450 - $650
Starting Bid: $300

NOTE: The receipts are on thermal paper. The artist will provide a signed, print image of the receipt array, which functions as the display copy of the work and the certificate for the work.